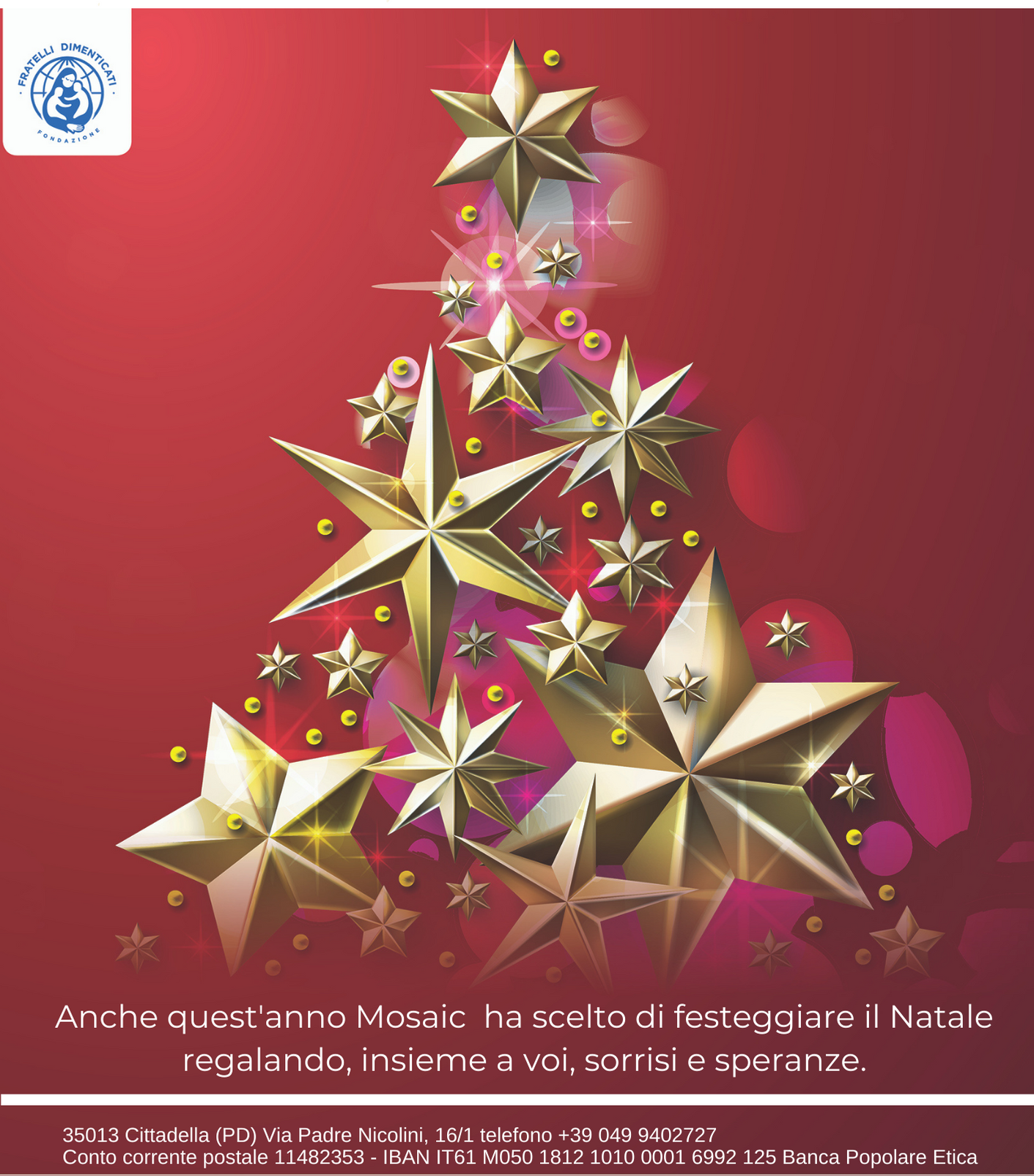 23 December 2020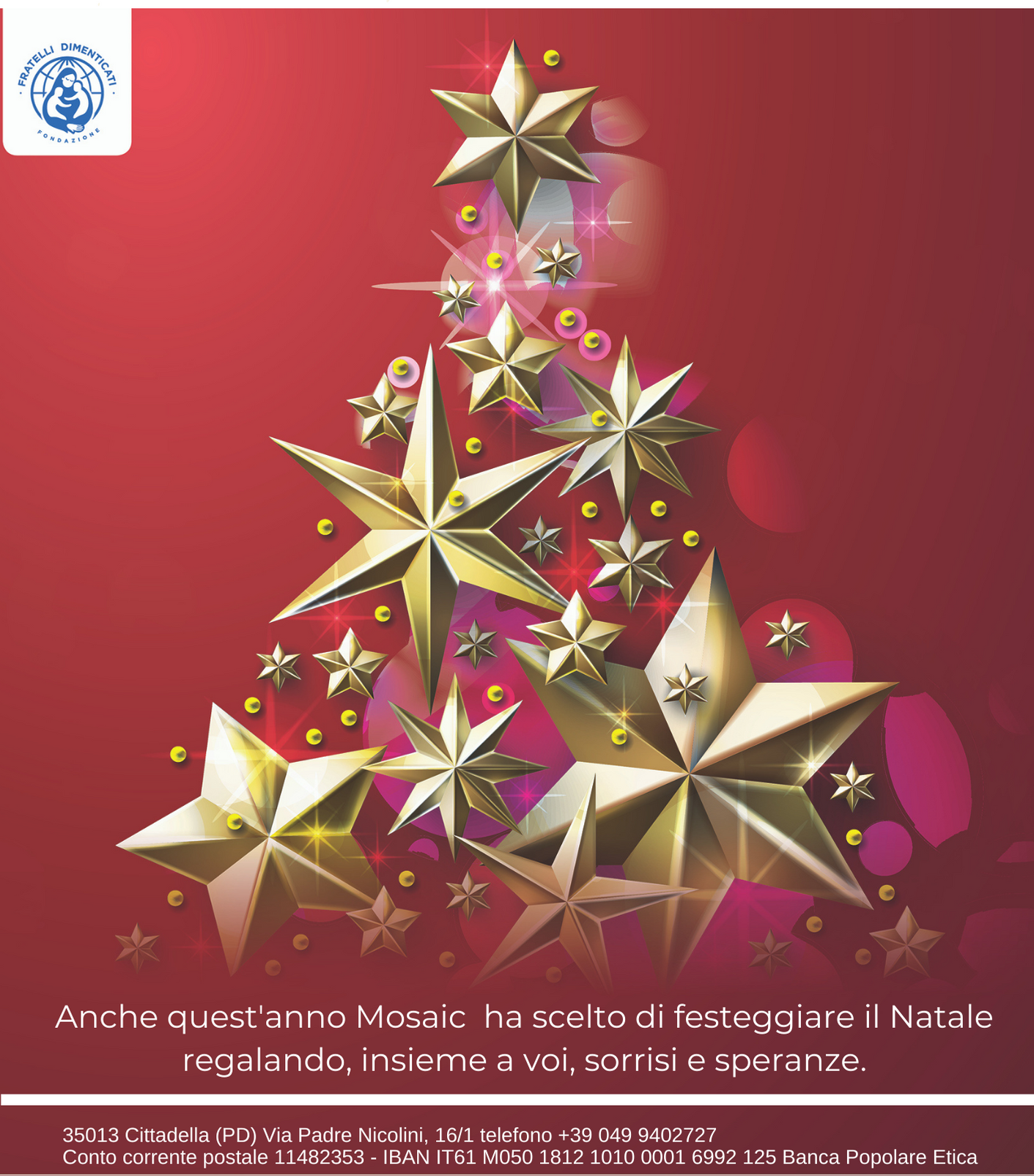 The whole Mosaic team would like to wish you Happy Holidays.
This year we have decided to donate part of our remuneratio that have been awarded to us by our customers to the Forgotten Brothers association which has the mission of helping children and young girls and boys who live in extremely poor areas of the world.
With the hope that normalcy returns soon, warm wishes and see you next year!